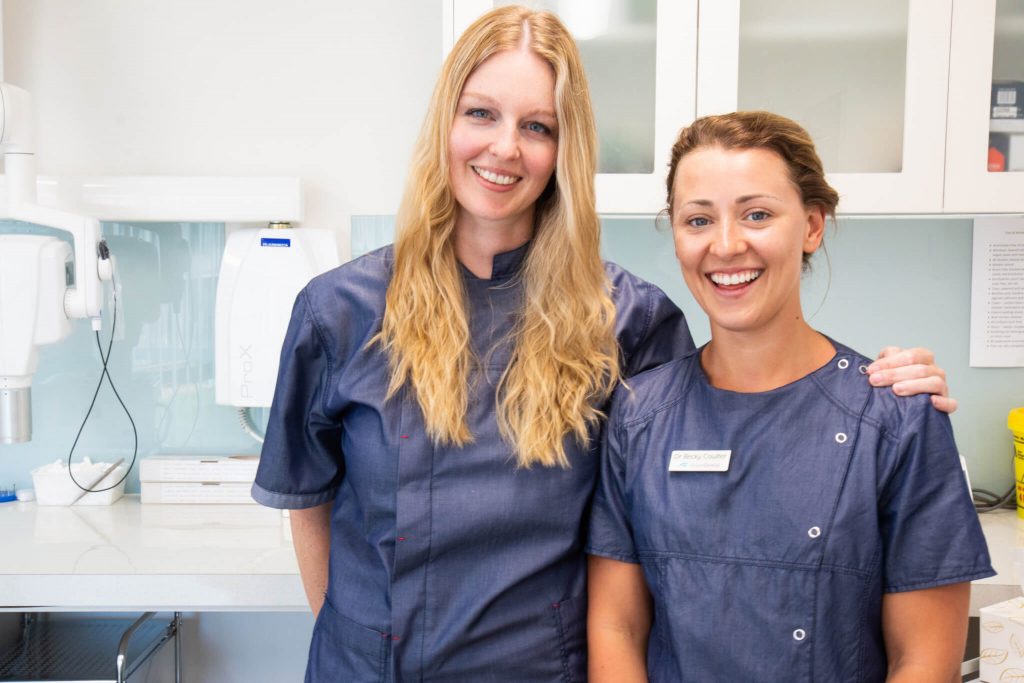 We're very lucky here at Fraser Dental to have a team of vibrant, friendly, experienced professionals who really do care about their patients and their treatments. We know that going to the dentist can be a little intimidating so we are really pleased that our amazing team are, not only incredibly experienced and professional, but kind, caring, and take their time to ensure our patients feel comfortable, relaxed, and are totally aware of what the procedure is going to entail.
The Fraser Dental Dream Team consist of a small, close-knit team who work together to ensure all our patients feel at ease. From the fabulous front desk Patient Care Coordinators to our Dental Surgeons and Specialist Oral Surgeon, every single team member at Fraser is committed to providing the Ultimate Dental Experience – and that means making sure you feel safe and relaxed.
The entire team is passionate about their roles. Lisa Brooks, our resident Dental Hygienist, is committed to making sure her patients don't just have regular check-ups, but that they are taking the right kind of care of their teeth at home as well. She's got a wealth of knowledge about tooth and gum care and loves to chat about ways to give your teeth the best care possible in between visits.
Our new Dental Surgeon, Dr Melissa Inger, and our lovely Dr Becky Coulter make an amazing team in the surgery. Both highly experienced and knowledgeable, they make sure they keep up with the latest technology and trends and pass on their extensive research to the rest of the team at Fraser Dental.
Led by Dr Geoff Fraser, Dr Alex McIntosh, and Dr Milan Raniga – with combined careers spanning over 90 years – the Fraser Dental team are energetic, vibrant, genuine, and kind and love to meet new patients and help them achieve the beautiful, healthy smile they've always wanted.
Come on in and meet the Dream Team here at Fraser Dental – you'll actually enjoy going to the dentist!
Call now for an appointment or pop in to see the team at 1 Wiseley Road, Hobsonville where we have PLENTY OF PARKING!