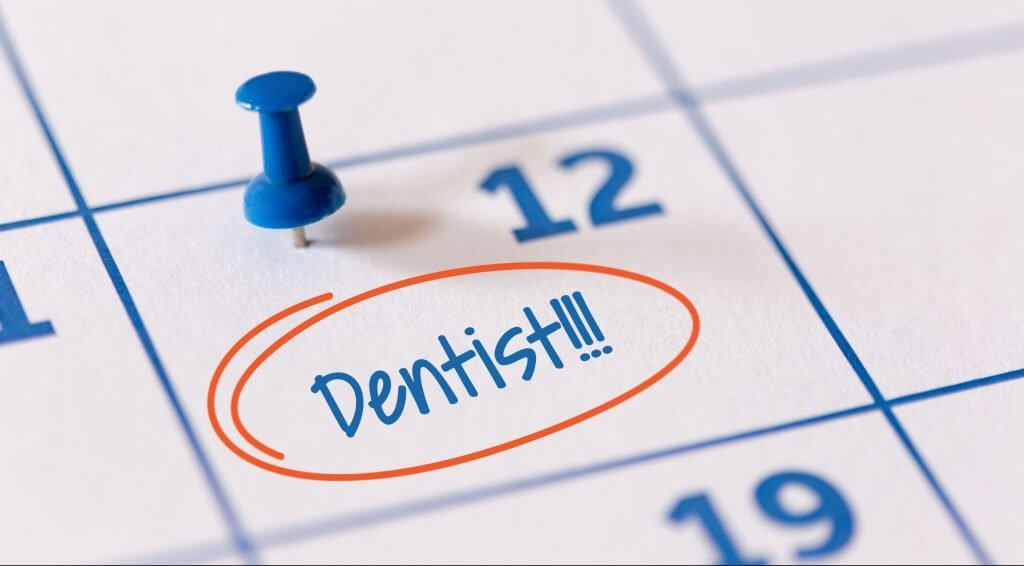 If you are feeling somewhat guilty because you haven't been to the dentist in a while, you're not the only one! Statistics published by the Ministry of Health New Zealand for 2017/18 revealed that just 46.8% of adults aged 15 years and over have visited their dentist during the past 12 months. That's less than half of the population!
Our Kiwi culture is very much an attitude of "why fix it when it's not broken?" These statistics prove that. But unfortunately, when it comes to our teeth and oral health, this attitude can result in major issues developing which could be entirely preventable if caught early. A build-up of plaque, tooth decay, cavities, gum disease…these are all conditions which could be prevented by having regular dental check-ups.
Regular dental appointments are essential for keeping your teeth in the best condition possible. So many issues are impossible to detect at home. Even if you have great brushing and flossing habits, problems could be developing that only your Dentist is capable of diagnosing. And having good oral health can definitely help with having good overall health. Issues with your teeth and gums increase your risk of developing other health issues, such as heart attacks, strokes and diabetes.
How often you need to visit your dentist will depend on your personal level of risk for oral health problems. While every 12-18 months may be sufficient for people with excellent oral health and low risk factors, six monthly check-ups may be recommended for people with higher risk factors.
Whether you have been avoiding going to the dentist for financial reasons, or because of dental anxiety, or simply because you've just been busy, just remember that you are not alone. Prioritising a dental appointment means you can check that off your list and ensure your oral health is on the right track. The friendly team at Fraser Dental will take great care of you and your teeth – and we have great options for helping even our most nervous patients to stay calm and comfortable. Just remember that the longer you put off going to the dentist, the greater the potential for any minor problems to develop into major ones. And this will only lead to greater expense, inconvenience and discomfort in the long run.
Fraser Dental offer a variety of payment plans to make visiting the dentist more affordable for everyone. These include our standard payment plans, our Smilesaver scheme, Share a Smile cards and Southern Cross Easy Claim.
Don't delay your dental check-up any longer. Unfortunately, we see first-hand how this can lead to bigger health issues, costs and inconvenience in the long-run. Let us help you and your family to achieve and maintain great oral health.
If you haven't visited the dentist lately, contact our friendly team at Fraser Dental to schedule your dental consultation today.