Fraser Dental is excited to be able to fully reopen at Alert Level 2.
As dentists, we already practiced a high degree of infection control measures in line with the New Zealand Dental Council requirements. In preparation for reopening, we are now implementing the same additional infection control measures that our sister practice, McIntosh Dental in Henderson, has followed throughout Alert Levels 4 and 3. These include:
Phone assessments
Cleaning and sanitisation of all surfaces and touch points in-between patients
Distancing wherever practical
Everyone in the clinic to wear a mask at all times except when receiving treatment
As New Zealand enters Alert Level 2, our safety standards will be to the highest degree possible. We are committed to protecting the health and safety of our patients and staff – after all, a vaccine for COVID-19 may not be available for a year or even more. So although we – like so many businesses around the country – have been financially hit by the crisis, to us that's no excuse to compromise on patient safety.
One area that we have considered carefully is the issue of aerosols. These are airborne particles invisible to the naked eye which can be easily inhaled. They can potentially carry droplets of water, blood, saliva, micro organisms or infectious materials, and according to researchers can remain in the air for up to three hours. Many routine dental treatments use instruments which produce aerosols or sprays, which means that as dentists we must be extra vigilant in our measures to control them.
The standard infection control precautions against aerosols include masks, eye protection, gloves, hand hygiene and sanitisation of all surfaces and touch points. However, we have decided to invest in additional steps by putting another two important measures in place: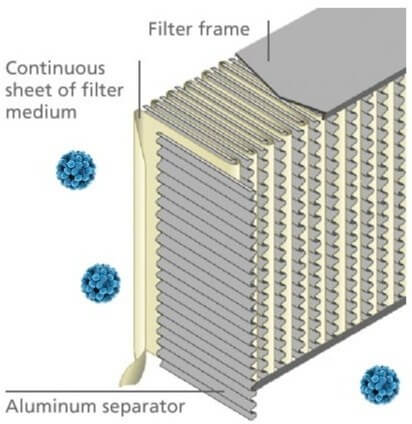 1. HEPA Air Purifiers have been installed in each dental surgery and our reception area. HEPA stands for high-efficiency particulate air, and the units purify the air inside our clinic by filtering and destroying contaminants, helping to remove bacteria and viruses in the air. They also have an air ionisation function.
2. Laminar Airflow units have been installed in each dental surgery. Laminar airflow is used in hospital operating theatres to provide clean, sterile working conditions during surgeries. It creates negative air pressure to effectively remove any aerosols produced during dental treatment from air in the surgery rooms.
We want all of our patients – even those who are classed as being at high-risk of COVID-19 – to feel completely confident when coming to an appointment at Fraser Dental. We are proactively implementing the highest standard of protection possible so we can provide the highest standard of dental care to you.