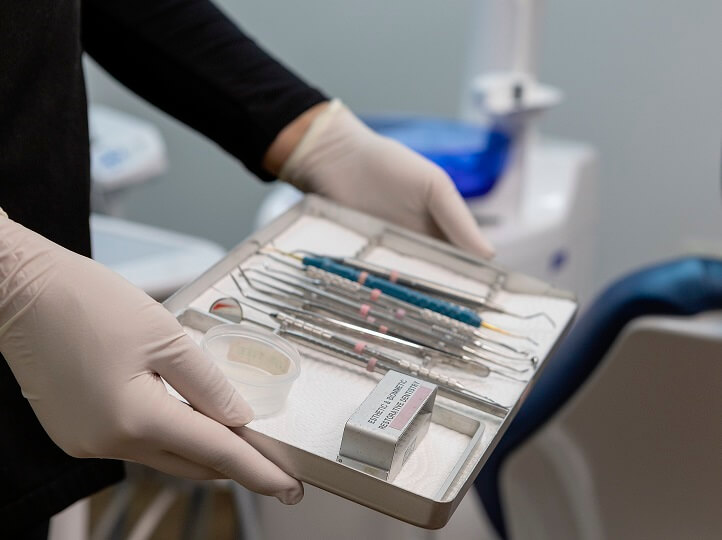 For people who feel anxious or even scared about visiting the dentist, sedation dentistry can be a really effective way to help stay calm and stress-free during dental treatments. It's also a great option if you need multiple treatments that could all be performed in one combined longer appointment under sedation, saving not only stress and anxiety but also the inconvenience of several appointments. But is Sleep Dentistry safe?
There are three common types of sedation used in dentistry: nitrous oxide (also known as laughing gas), oral sedation and IV sedation. They are used either on their own or in a combination to achieve conscious sedation. This is a condition where the patient is awake and conscious but has a reduced sense of awareness and perception. Most of the time they can't remember very much from the appointment at all.
There is no loss of consciousness with dental sedation. This means that it doesn't require any intervention to maintain patient airways. Maintaining consciousness allows the patients to breathe normally without assistance. They have the ability to respond and follow basic instructions. Many patients doze off during their appointment, although they can easily be awakened.
Any form of anaesthesia involves a degree of risk. However, at Fraser Dental we are highly skilled and experienced at providing dental sedation with maximum safety standards in place. We conduct in-depth assessments on all of our Sleep Dentistry patients, which include a comprehensive medical and social history to ensure the procedure will be safe. We share detailed information about the potential risks, preparation and what to expect during and following your appointment. We ensure our patients are fully informed and leave no questions unanswered.
During any treatment using sedation, our patients are closely monitored by our experienced staff who are trained to spot any warning signs that could be cause for concern. Although complications are extremely rare, in the unlikely event of a reaction occurring it is essential to have an experienced team ready to act.
Dental Sedation At Fraser Dental
The Fraser Dental team are highly experienced in sleep sedation dentistry. Our monitoring equipment is some of the most technologically advanced and our staff are among the best in the dental industry. We have a full team of experts looking after a sedated patient at all times. This ensures your sleep sedation procedure is extremely safe as well as effective. Our advanced sedation techniques take all of the worry and anxiety out of your dental appointments, and allow you to have complicated treatments with ease. Most of our patients are so relaxed they fall into a natural sleep during their treatment.
The modern sedation drugs we use have a half-life of 30 seconds, which makes them very safe to use with no long-lasting effects. However, with any method of dental sedation you are not permitted to drive yourself home from your appointment, as you may feel a little groggy.
Sleep sedation dentistry is a great option for patients who:
Are especially anxious when having dental care
Have dental phobia after previous bad dental experiences
Have a severe gag reflex with dental treatment
Require a number of dental treatments which can be combined into one long session for maximum convenience.
Contact us to find out if Sleep Dentistry is a good option for you.