Sleep Dentistry is a very popular service we offer that helps to relieve dental anxiety and fear of visiting the dentist. We understand that many people feel nervous at the thought of going to the dentist, and may even delay appointments and important treatment because of this.
Does the thought of visiting the dentist make you anxious?
Have you put off getting important dental treatment done because of your fear?
Do you require a number of dental treatments to be done over the course of multiple visits?
If this sounds like you, then Sleep Dentistry could be a great solution for you.
What Is Sleep Dentistry?
Sleep Dentistry involves administering a safe sedative that allows you to relax during your dental treatment. The sedative is widely used in clinics and hospitals throughout New Zealand. It is very effective as many patients find they don't recall their treatment and therefore have no anxiety or stress associated with their appointment. Used in conjunction with local anaesthetics, it allows even the most anxious patients to have a positive dental experience that is both stress-free and pain-free.
Fraser Dental offers Oral Sedation.
Benefits Of Sleep Dentistry
There are many advantages in using Sleep Dentistry, including:
The ability to complete a number of treatments, or complicated treatments, within one longer appointment saving the time and inconvenience of multiple appointments.
Reduces the chance of sore jaws from holding your mouth open for a long period of time.
It provides an optimal environment for dentists as it allows them to work unhindered by the gag reflex.
And of course, it allows you to stay calm and relaxed even if you have an extreme fear of the dentist. It avoids typical fear triggers such as sights, sounds and smells associated with dental procedures.
Contact us to find out if Sleep Dentistry is right for you.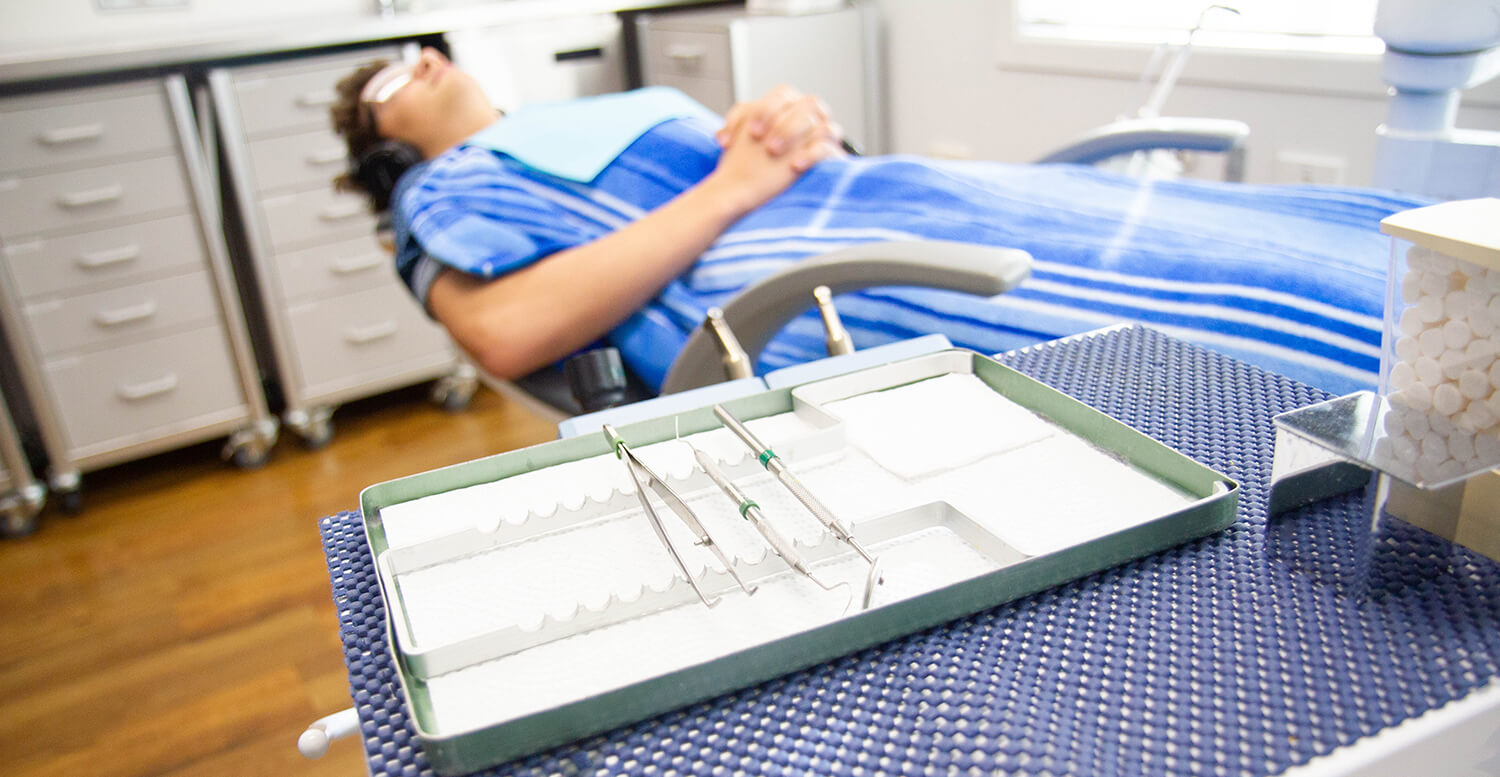 Local Anaesthesia And Sedatives