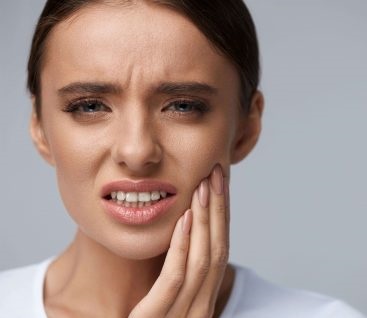 Tooth Pain can really be an inconvenience, and it's something that shouldn't be ignored. Whether it's a dull ache or a sharp shooting pain, tooth pain is a sign that something is not right in your mouth. 
Wide Range Of Treatment Available
We provide a wide range of tooth pain treatment options to suit your individual needs. 
From simple fillings to more complex procedures, our highly skilled and experienced dentists are here to help. We will work with you to determine the cause of your tooth pain and provide you with the best treatment. 
Trained In The Latest Techniques and Procedures
Our state-of-the-art dental practice in Auckland is equipped with the latest technology and equipment to ensure that you receive the best possible care. Our team of dentists who are trained in the latest techniques and procedures. In addition, we are constantly updating our knowledge to stay ahead of the curve. 
Relaxing And Comfortable Ambience
We pride ourselves on providing a comfortable and relaxing environment so you can feel at ease during your visit. Our team is friendly and approachable. We understand that visiting the dentist can be daunting, especially if you're in pain. We provide a stress-free environment and other sedation and calming techniques to make your visit as comfortable as possible. 
Flexible Payment Plans
At Fraser Dental, we understand that dental care can be pretty expensive. That's why we strive to make our services accessible to everyone. We offer flexible payment options, including financing plans, to help our patients experiencing financial difficulty. Our team will work with you to find a payment option that best fits your budget. 
These options allow you to spread your treatment's cost over time, making it more manageable and affordable. 
Don't let financial stress prevent you from getting the dental care you need. Our team is here to help you find a solution that fits your budget and lifestyle. 
Don't let tooth pain ruin your day. At Fraser Dental, we are dedicated to providing the highest quality of care and want to help you get back to living your best life. 
Contact us today to schedule an appointment, and let us take care of your tooth pain once and for all.
If you have toothache or any pain or discomfort in your mouth, please contact us for an assessment. We can diagnose the problem and provide you with a range of treatment options.