In the past, braces were required to straighten teeth with brackets and wires. Technology has advanced enormously and now there are new exciting alternatives to traditional braces in the form of Invisalign clear aligners.
What Are Invisalign Clear Aligners?
Invisalign treatment is the virtually invisible way to straighten teeth without the need for traditional braces using fixed brackets and wires. The Invisalign system uses clear, removable 'aligners' to straighten teeth without any metal or wires.
Do Invisalign Clear Aligners Really Work?
Yes! In both clinical research and in dental practices around the world, Invisalign treatment has been effectively used to straighten teeth. Millions of patients with a wide variety of dental challenges have been successfully treated with the Invisalign system.
Invisalign clear aligners use 3D computer imaging technology to depict the complete treatment plan from the initial teeth position to the final desired teeth position. This imaging is used to create a series of custom-made invisible  orthodontic "aligners". Each orthodontic aligner moves the teeth incrementally while being worn for approximately two weeks. It is then replaced by the next aligner in the series until the final desired teeth position is achieved. The result is a beautiful smile of straight teeth.
What Are The Benefits Of the Invisalign System?
There are four main benefits compared to traditional braces:
Invisalign clear aligners are nearly invisible – you can straighten your teeth without anyone knowing.
The aligners are removable – you can eat and drink what you want throughout your orthodontic treatment; you can also brush and floss normally to maintain good oral hygiene.
The aligners are comfortable – there are no metal brackets or wires to cause mouth irritation. No metal or wires also means you spend less time in the dentist's chair getting adjustments or needing repairs to fix broken wires.
The Invisalign system allows you to view your own virtual treatment plan before you start. This incredible technology allows you to see how your teeth will look when your treatment is complete.
Advanced technology which shows you the difference that treatment can make to your smile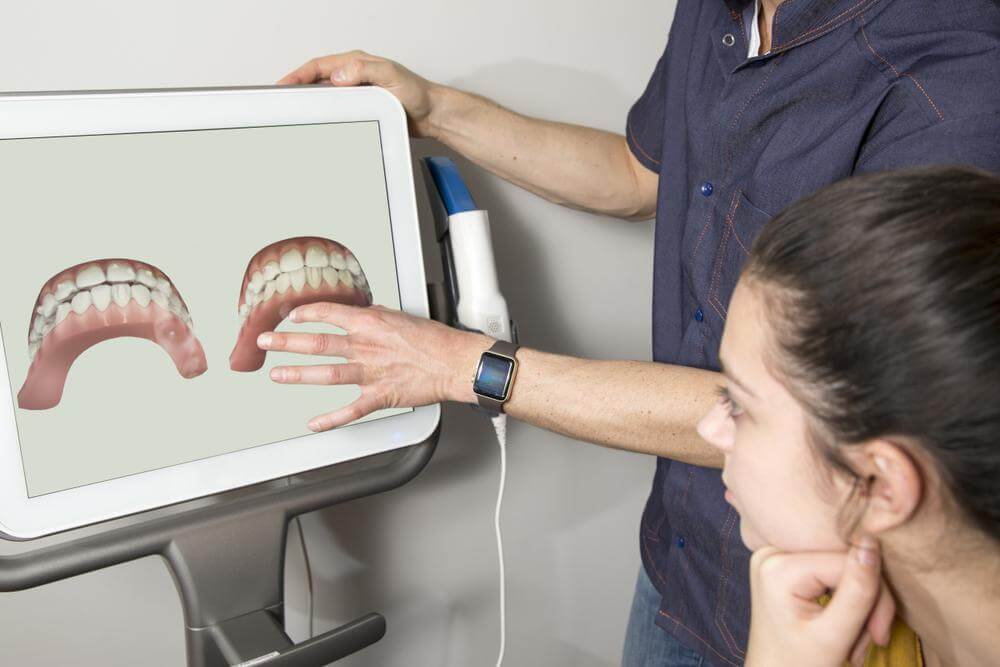 Recent Blogs
How Long Does It Take To Straighten Teeth With The Invisalign System?
The length of treatment is dependent on the severity of each individual patient's orthodontic issues. Treatment may vary from anywhere between six months to two years, with the average treatment taking around 12 to 14 months.
How Do I Get Started?
Fraser Dental are Platinum Invisalign providers, meaning they are some of the most skilled and experienced providers in New Zealand. Contact us for your initial consultation. This appointment will give you all the information you need to begin your Invisalign treatment and your journey to the amazing smile you have always wanted.
How Much Does The Invisalign System Cost?
In most cases, the cost is comparable to the price of traditional braces. However, the cost of all types of orthodontic treatment varies depending on the complexity.
Contact Us
The first step in your Invisalign journey is a consultation to assess your needs and options – contact us today to get started.