Here at Fraser Dental, a healthy and confident smile is of our utmost importance. That's why we specialise in dental implants in Auckland. Dental implants can provide a long-lasting and natural-looking solution if you miss one or more teeth.
What Are Dental Implants?
Dental implants are small titanium posts surgically placed into the jawbone to replace missing tooth roots. Once in place, these posts can support one or more artificial teeth, such as a crown, bridge, or denture. 
Advantages of Dental Implants
Permanent solution for missing teeth. 

Improve ability to chew and speak properly.

Maintain natural contours of the face. 

Provide a natural-looking and functional replacement. 

Restore confidence to smile, laugh and enjoy favourite foods. 

No need for removal for cleaning or soaking. 

Stable and long-lasting. 

Can be used to replace single teeth or complete arches.
Undergo A Stress-Free Procedure
We understand that the thought of undergoing a dental procedure at Fraser Dental can be daunting. Still, our team is dedicated to making your experience as comfortable and stress-free as possible. Our experienced dentists will work with you to create a personalised treatment plan that meets your needs.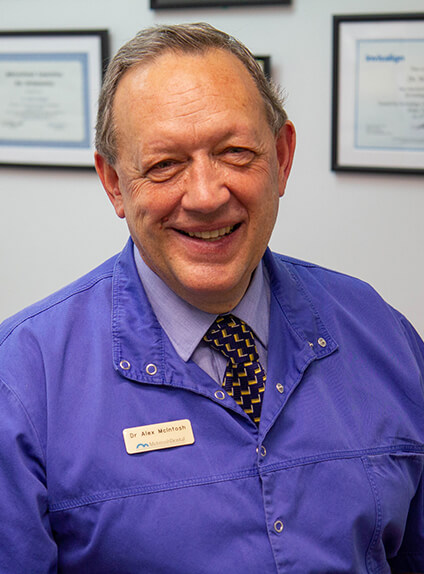 Type of Dental Implants
Implant Crowns
Implant crowns are dental prosthetics that replace a missing tooth by attaching a crown to a dental implant post-surgically placed in the jawbone. They act as the root of the missing tooth and provide a natural-looking and functional replacement. They are designed to match the surrounding teeth' colour and help restore the patient's ability to chew and speak properly. 
Implant Bridges
Implant Bridges are a popular solution for those missing multiple teeth. They use dental implants to anchor a bridge in place, making them more stable and long-lasting than traditional bridges. Typically consist of implant crowns, which act as anchors, and a pontic, the artificial tooth that fills the gap. They help restore the patient's ability to eat, speak and smile confidently. 
New Teeth On 4 Dental Implants
New Teeth on 4 Dental Implants, also known as all-on-four dental implants, is a solution for those missing most or all of their upper or lower teeth. It is a total arch replacement that uses only four dental implants to support an entire arch of new teeth.
This allows for more efficient use of implant posts, reducing the number of implants needed and the cost. They provide a stable, permanent, natural-looking replacement that allows the patient to eat, speak, and smile confidently. 
Flexible Payment Plans
Dental implants can be a significant investment; for many people, the cost can be a barrier to getting the treatment they badly need. That is why we offer flexible payment options at Fraser Dental to help make dental implants within reach that will suit your budget and lifestyle.
We offer financing options through third-party companies. These firms specialise in healthcare financing and can provide you with various options to help pay for your treatment. This includes low or no-interest loans and credit lines with flexible terms.
We recommend to discuss these options with us, and we'll help you find one that suits you best.
We believe that a smile opens doors to life's opportunities, and our goal is to give you the confidence that comes not only with looking tremendous but with teeth that feel and function as close to natural teeth as possible.
Don't let missing teeth keep you from smiling, laughing, and enjoying your favourite foods.
Dental Implants in Auckland can give you renewed confidence and improve your quality of life.
Contact us today to schedule your consultation and take the first few steps towards a brand-new smile!