Welcome to Fraser Dental, where we believe that maintaining the health of your mouth and teeth is crucial for overall health and wellbeing.
Our team of professional and friendly dentists are dedicated to providing you with the highest standard of dental care, and our state-of-the-art facilities and equipment ensure that you receive the best possible treatment.
Routine Dental Examinations
The Importance of Keeping Your Mouth Healthy
Regular dental check-ups are essential for detecting hidden dental and medical problems, such as gum disease and tooth decay. If left untreated, these problems can lead to more serious health issues, such as bone loss, heart disease, and infection. That's why at Fraser Dental, we highly recommend regular check-ups to ensure the health of your mouth and teeth.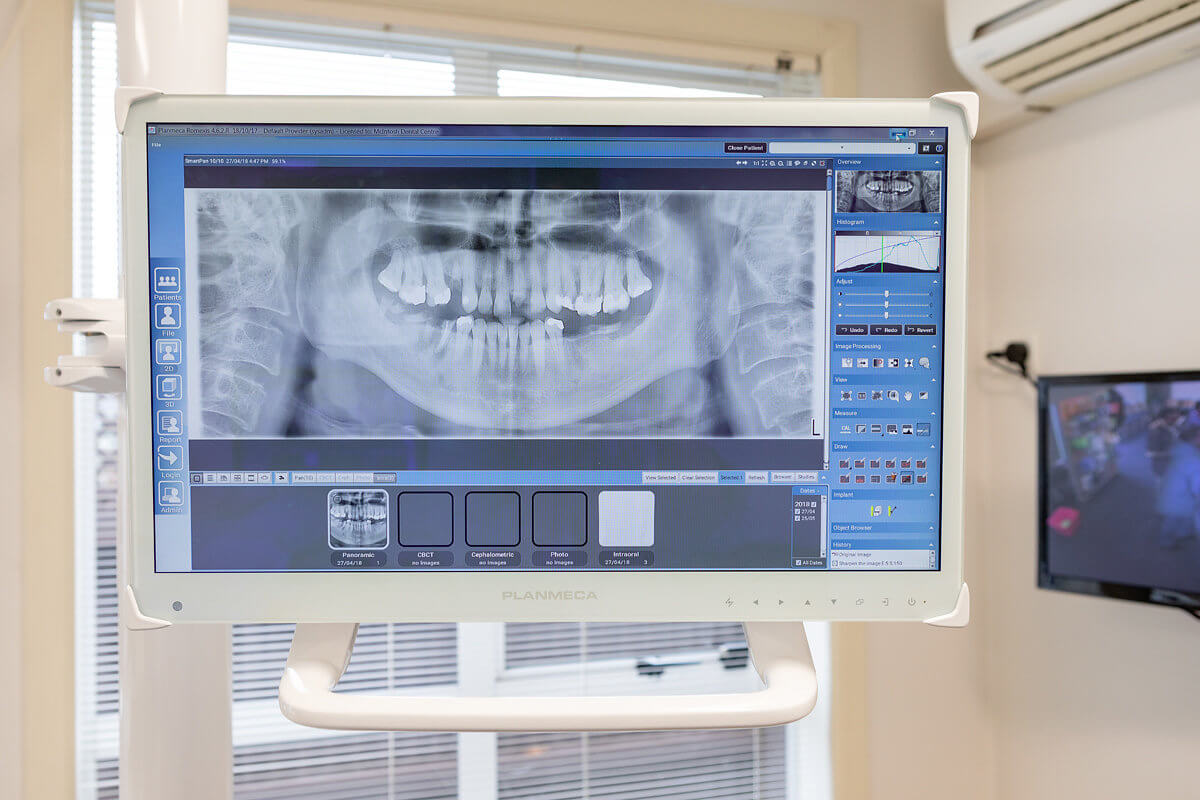 Diagnostic Skull X-Rays
The Power of Advanced Technology
Dental x-rays are essential in detecting dental problems that may be hidden from the naked eye. At Fraser Dental, we use the latest diagnostic equipment, including a dental Cone Beam CT scanner, which provides high-quality, detailed 3D images of your teeth and jaws. This advanced technology allows us to diagnose complex dental issues and plan the best treatment, ensuring your safety and well-being.
Undergoing a Diagnostic Skull X-Ray: Safe, Quick and Painless
Diagnostic skull x-rays are a safe, painless, and suitable procedure for all ages. You will need to remove any metallic items that may affect the x-rays, and you will need to stay still during the 20-second x-ray cycle. The x-rays will produce multiple images that will be reconstructed into a single 3D image, providing us with all the information we need to diagnose and treat your dental issues.
Don't let dental problems go unnoticed. Book your appointment today and receive the best oral checkup in Hobsonville.
At Fraser Dental, we are committed to providing you with the highest standard of dental care and ensuring the health of your mouth and teeth contributes to your overall health and well-being.
Contact us today to find out more about our diagnostic skull x-rays.