Congratulations to our winner: Ryan
Thank you to everyone who entered our $5,000 Smile Makeover Competition! We know it's been a long process thanks to Covid, and appreciate your patience. Narrowing down our finalists and choosing a winner was extremely difficult, and there was a huge amount of support shown for our three very worthy finalists on our Facebook page.
We are so excited to share Ryan's journey with you!
Meet Ryan
Ryan was nominated by his mother who says he is a brave, beautiful soul and always has a smile on his face despite having gone through some very challenging times. Tough circumstances beyond his control lead to him developing an eating disorder at a very young age. As well as hugely impacting on his life and wellbeing, it also took a heavy toll on his oral health.
The eating disorder has left Ryan with severely worn-down teeth – some nearly down to the nerve. Not only does this affect the appearance of the teeth but also causes extreme sensitivity. Restorative cosmetic dentistry in the form of fillings and crowns will return Ryan's teeth to their former glory and produce a great smile – and allow him to enjoy eating, drinking and brushing without pain.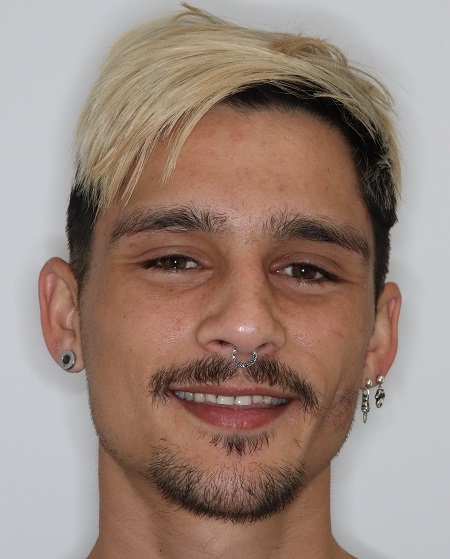 At Ryan's first appointment, Dr Melissa Inger used our iTero digital scanner to scan Ryan's teeth. This incredible technology creates a 3D image and allows us to make a model of what his teeth will look like post-treatment.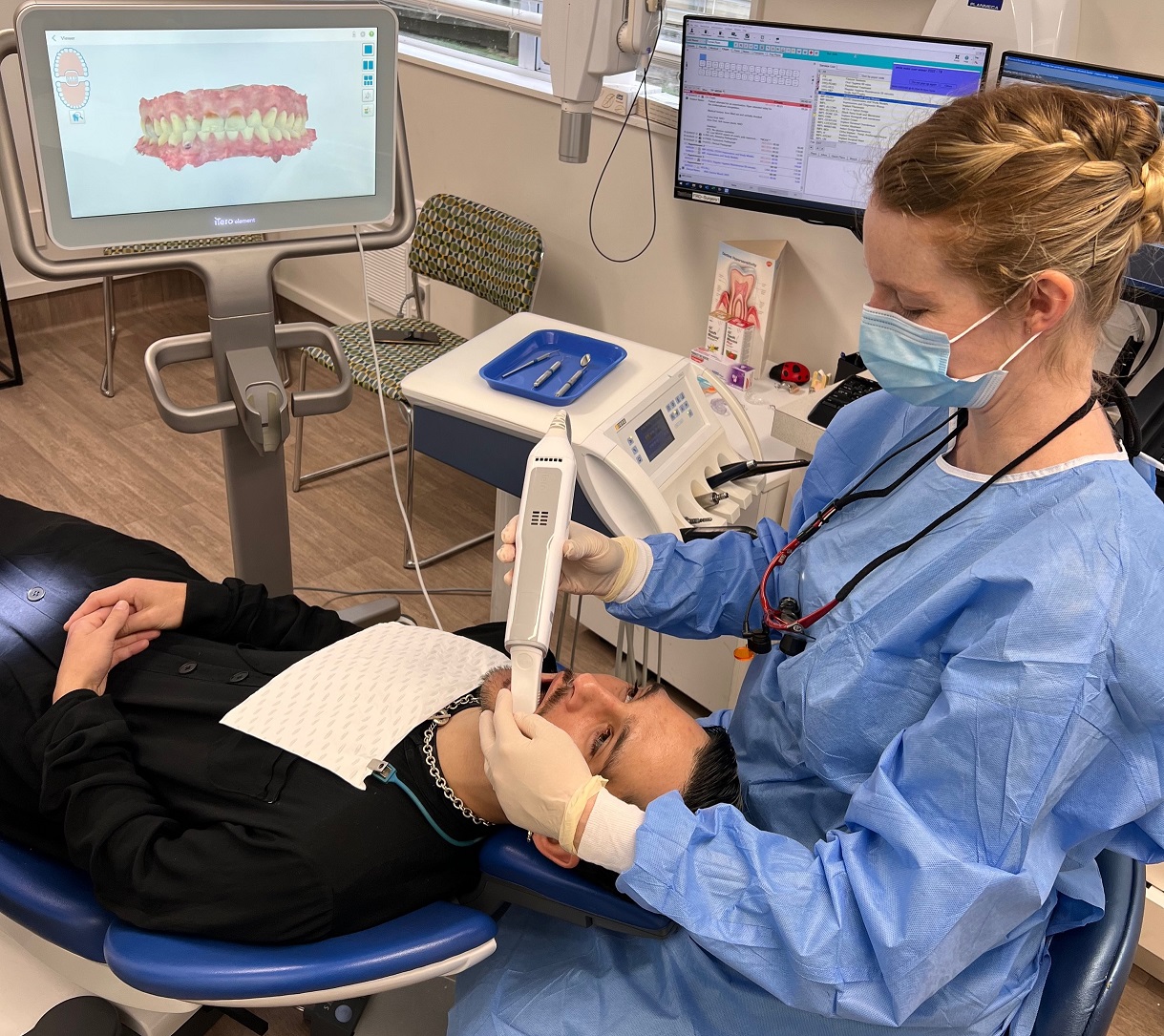 These 3D scans form the basis for Ryan's treatment plan options. He is able to see what his teeth will look like after treatment – before it's even begun!
Dr Melissa Inger analysed the scans and models to develop several treatment plan options for restoring Ryan's smile and oral health. After discussing the pros and cons of each option, Ryan opted for a combination of fillings and crowns. The fillings will fix the areas of decay and also lengthen and strengthen the back teeth, which he needs due to his worn down, short teeth.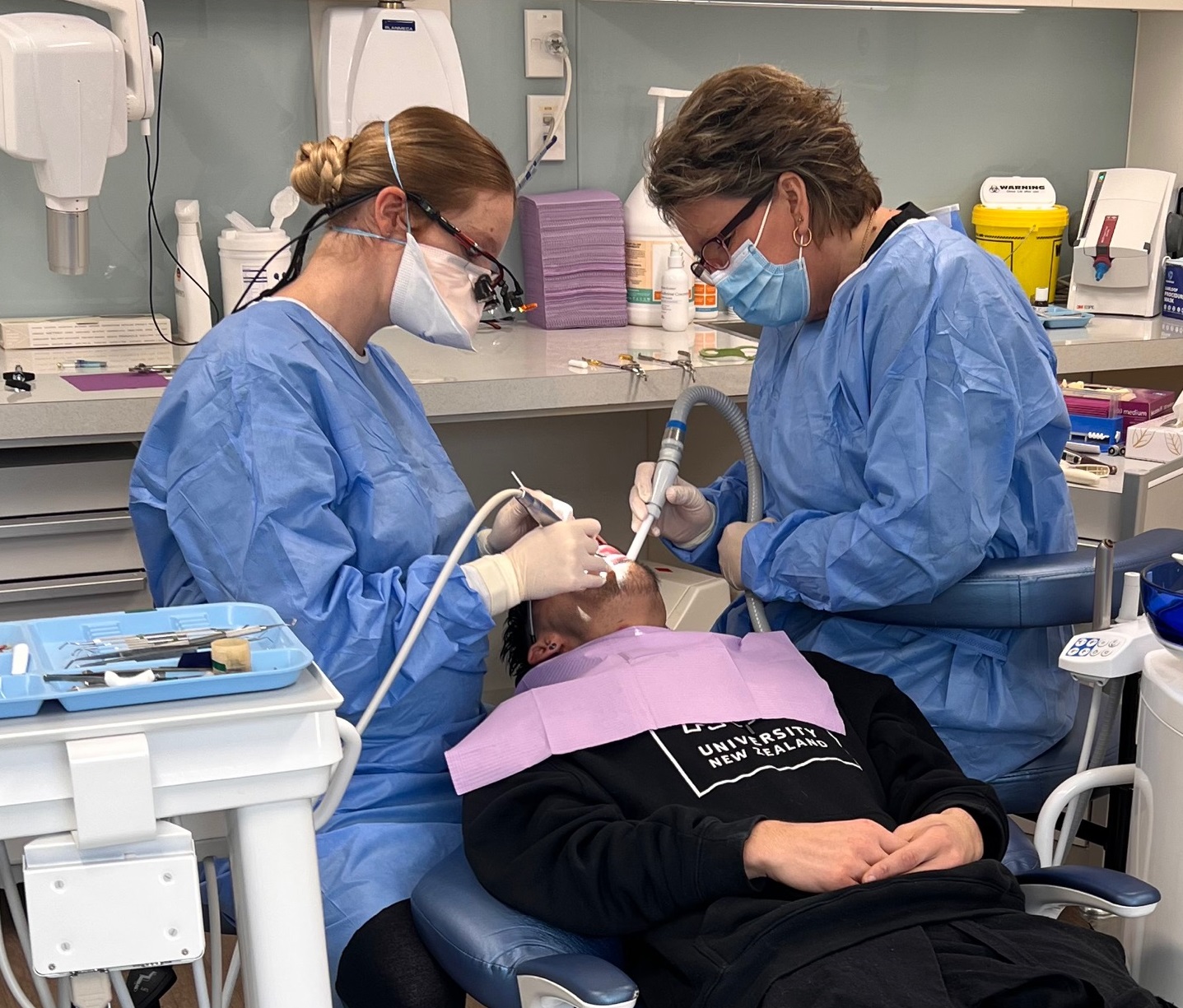 You can see in the iTero 3D scan here that Ryan's fillings have now been completed and his back teeth lengthened and strengthened. We gave Ryan 14 fillings to treat the areas of decay and to lengthen and strengthen the back teeth which were severely worn down. The fillings were tooth-coloured composite resin that not only look completely natural but are very durable and biocompatible.
There are two upper back teeth that need removing: a broken down molar and a wisdom tooth. Ryan has decided to complete the extraction of these after his smile makeover is finished.
Next Step: Crowns
Once the back teeth were restored back to their original length, we placed crowns on his upper 6 front teeth. The crowns have covered up the nearly-exposed nerves from Ryan's grinding, clenching and acid erosion, and will prevent any teeth from needing root canals. These crowns are thin, porcelain shells bonded to the upper front teeth, which strengthen them and of course restore his beautiful smile. The crowns were hand crafted by a dental technician right here in Auckland. Both Dr Inger and the dental technician worked together to help Ryan choose the shade of white and shape of the crowns. Once manufactured, Dr Inger fitted the crowns and Ryan could check he was happy with them before they were bonded permanently to the teeth.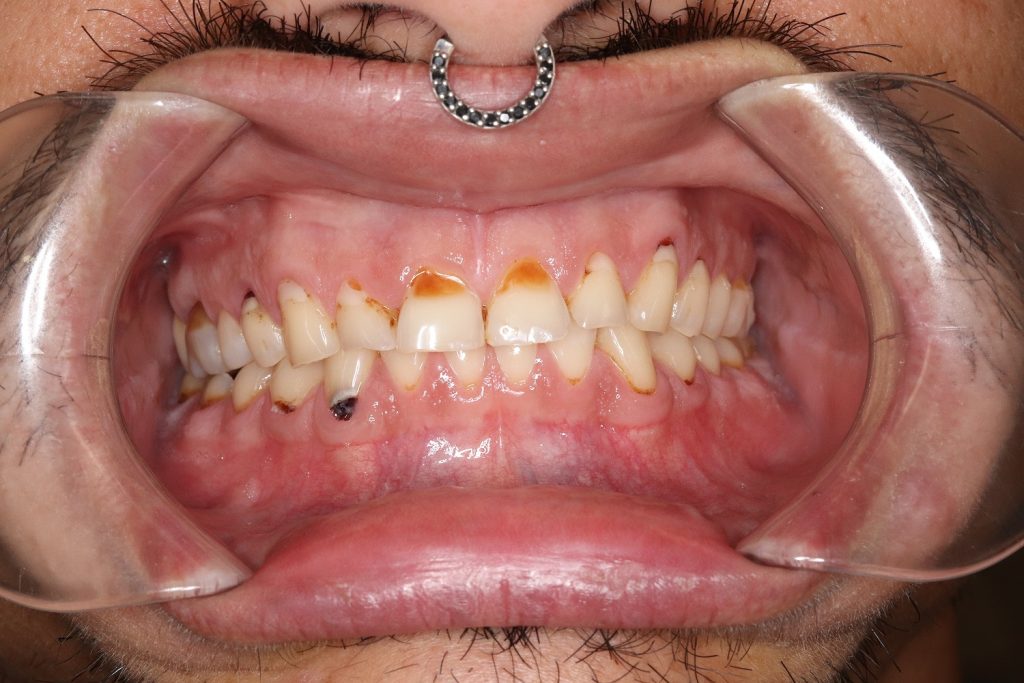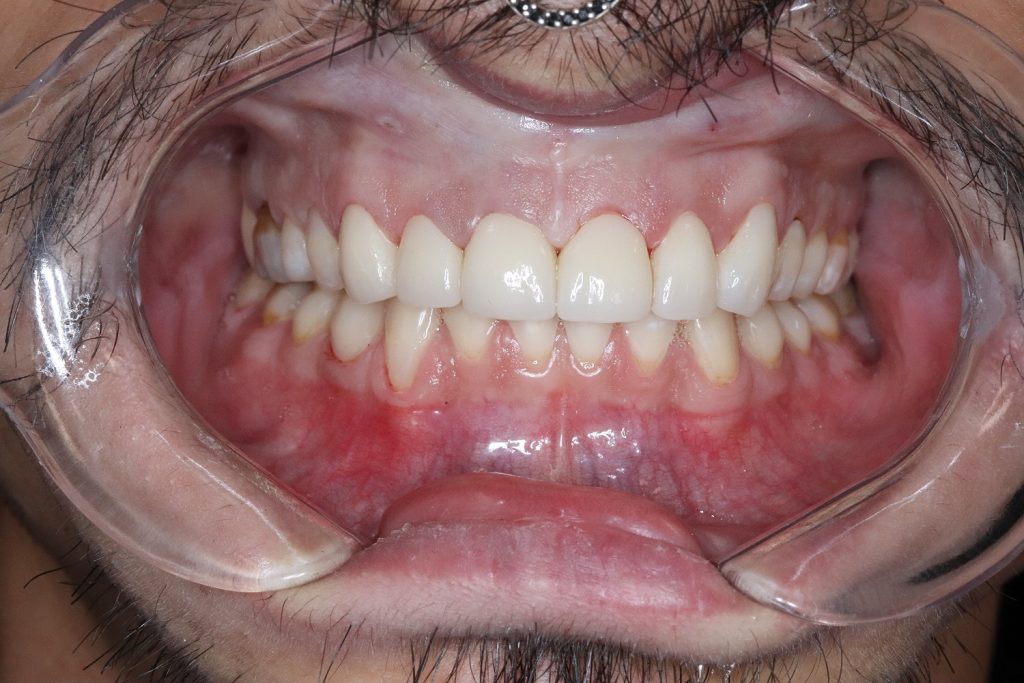 Finally we made a custom nightguard for Ryan to wear overnight. This will protect his teeth and the fillings from pressure caused by clenching and grinding while sleeping, and stop the teeth from being worn down again.
The final result: Ryan's beautiful smile has been restored!