At Fraser Dental our experienced Oral Health Therapists and Dental Hygienists can help you to keep your smile and oral health in great shape. They are trained in preventative oral health measures, and work to ensure that your teeth and gums are kept clean and healthy.
Regular visits to our Dental Hygienists are the most cost-effective way of looking after your teeth and gums.
Dental Hygiene Appointments
Our dental hygiene appointments will begin with a full examination of your mouth so we can thoroughly assess your oral health.
Our Dental Hygienists remove plaque and hardened tartar from around your teeth and gums using special ultrasonic instruments. It is a gentle process sometimes referred to as 'cleaning' or 'a clean'. The cleaning process is also useful for removing stains from teeth for a whiter smile. If your teeth are particularly sensitive, or there are some deeper areas which require attention, we can apply a local anaesthetic to numb the areas and keep you comfortable and pain-free.
We will also advise you on all of the ways you can keep your smile healthy at home in-between your dental hygiene appointments, for example:
How, when and for how long to correctly brush your teeth
Which type of toothbrush you should be using
How to floss correctly, and how often you should be flossing
Any signs which may be a cause for concern
Types of food and drink which might impact on keeping your teeth white and free from tooth decay
For maintaining a clean, healthy smile we recommend a Dental Hygienist appointment twice per year.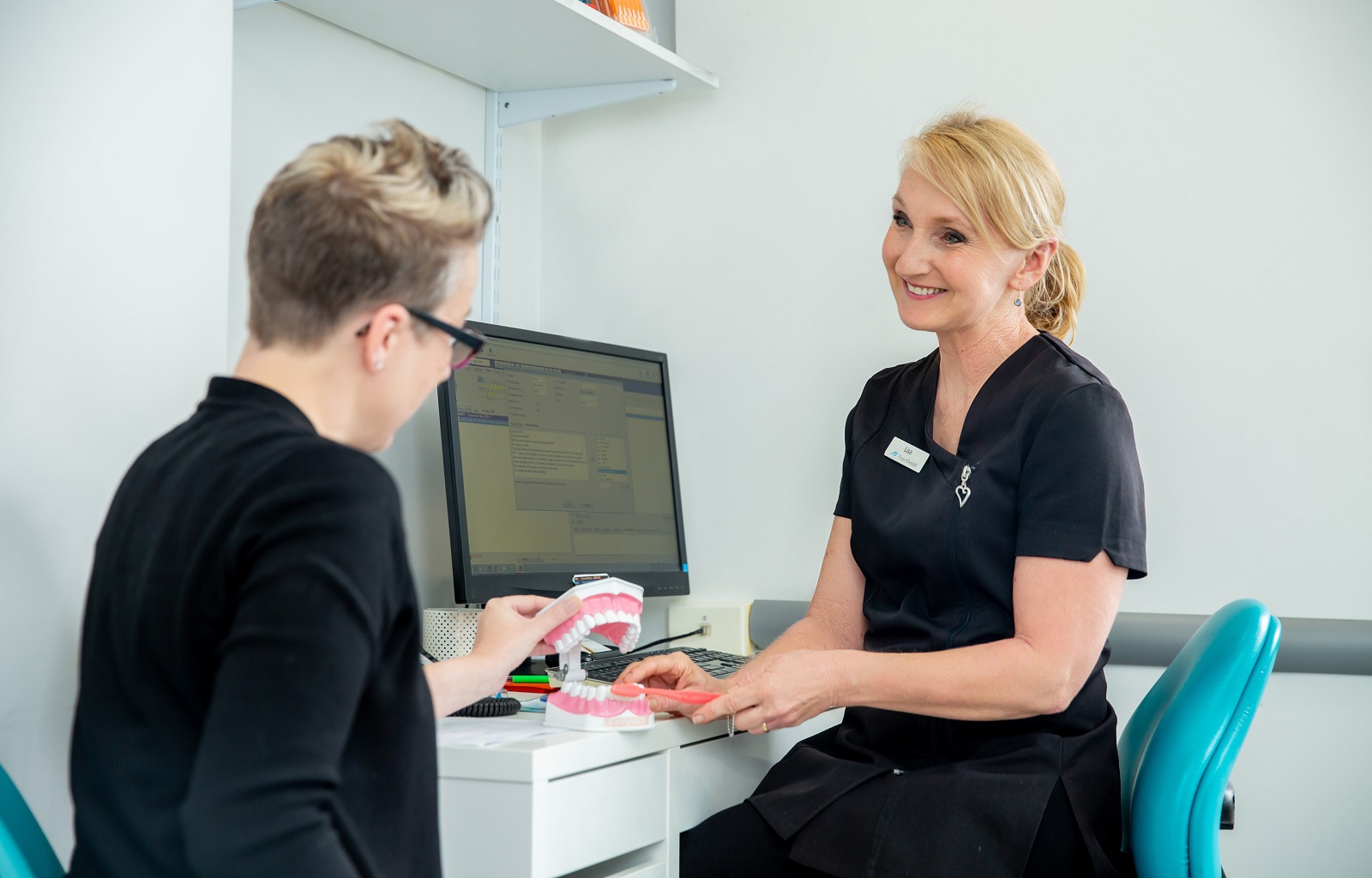 Recent Blogs
If you would like your teeth whitened to a greater degree than our dental cleaning services can achieve, you may like to have your teeth whitened professionally. Our Dental Hygienists are experienced in teeth whitening processes using gels and laser lights. For more information please go to Teeth Whitening.
Contact us today to find out more about our dental hygiene services and to book your appointment.