At the core of our overall well-being is a healthy mouth.
Your teeth are more than just tools for eating and speaking — they shape your facial features and give you a unique, radiant glow.
But what happens when you are held back by damaged, discoloured, broken, or decayed teeth that prevent you from smiling, speaking, and living life to the fullest?
As the years go by, life can take a toll on your teeth.
Whether through tooth decay, accidents, or simply the wear and tear of time, your once-shining smile may have lost its lustre.
But fret not!
At Fraser Dental, we understand the emotional toll that these dental problems can take.
We offer a solution that can help you reclaim the beauty and function of your teeth.
We take pride in providing you with the best dental crowns in Auckland. And with our expertly-crafted dental crowns, you'll feel like you've regained a part of yourself.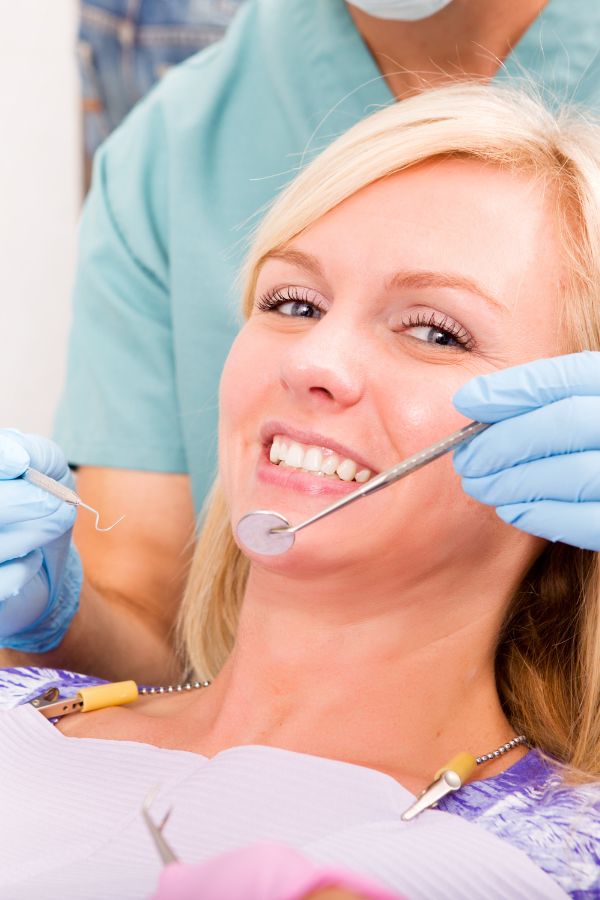 dental crowns are used to
Protect a weak tooth from further damage, whether it's due to decay or cracks, a dental crown can provide the necessary reinforcement to keep your tooth from breaking apart.

Restore damaged teeth or severely cracked teeth.

Cover and support a tooth with a large filling and not much tooth remaining.

Support a dental bridge.

Cover a misshapen or severely discoloured tooth.

Cover a dental implant.

Cover a tooth that's been treated with a root canal.
Think of a dental crown as a warm embrace for your tooth.
Each one is custom-made to fit your specific needs, providing a seamless solution for restoring your smile's shape, size, strength, and appearance.
And with the crown cemented firmly in place, you can be sure that it will provide a long-lasting, beautiful solution for your damaged or decayed tooth.
Our highly skilled dentists and technicians work together to ensure your crowns look and feel natural, giving you the confidence to smile with ease.
Say Goodbye to Dental Anxiety
Dental care is crucial for good health, but we also understand that visiting the dentist can be daunting.
Our team is here to make your experience as comfortable and welcoming as possible.
Furthermore, we offer various options during the procedure, such as sedation dentistry. This can help ease any anxiety or discomfort during the procedure so you can feel relaxed.
We pride ourselves on being friendly and nurturing, and we're always happy to guide you toward making informed decisions about your oral health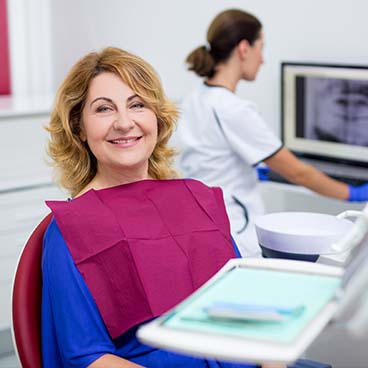 Mitigated Cost Of Dental Crowns

We offer a range of payment plan options to suit your budget and financial situation. You can choose to pay in full upfront, or we can set up a flexible instalment plan that spreads the cost over several months.
If you have dental insurance, we will work with your provider to help you maximize your benefits. Our knowledgeable staff will help you understand your insurance coverage and file your claim.
We believe that everyone deserves access to quality dental care, and we strive to make dental crowns within reach as possible. Contact us today to learn more about our payment plan options and how we can help you get the care you need without breaking the bank.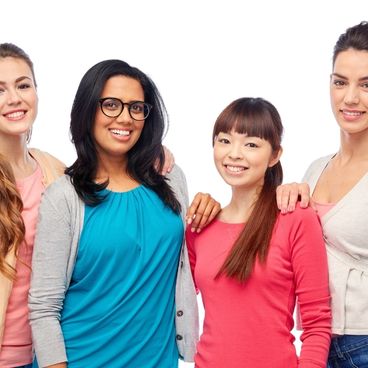 Unmatched Expertise and Patient-Focused Care
Our female-led team of top-flight clinicians at Fraser Dental brings a wealth of experience and expertise to the table. With a nurturing touch, our dental team can diagnose and treat practically any dental procedure you may have. Rest assured, you're in excellent hands with our skilled team.
We guarantee to deliver a seamless experience and provide the best natural dental crowns in Auckland, ensuring your complete comfort and satisfaction.
We believe your smile deserves to shine, and a dental crown could be the missing piece to help it do just that.

So go ahead and show off your smile again with confidence and pride.
Frequently Asked Questions
1. How long do dental crowns last?
A Dental crown typically lasts between five and fifteen years, depending on a few factors.
These include the amount of "wear and tear" the crown may be exposed to, how well you maintain your oral hygiene practices, and your personal mouth-related habits.
By taking proper care of your crown and practising good oral hygiene, you can extend its lifespan and continue enjoying a healthy, confident smile for years to come.

2. What are the different types of dental crowns?
Dental crowns can be made of different materials. They include porcelain crowns, zirconia crowns, all-ceramic crowns, gold crowns, all-porcelain crowns, porcelain-fused-to-metal crowns, metal or resin crowns, ceramic crowns, and stainless steel crowns.
Certain crown types may work better than others in certain cases.
Certain materials are best used for the back teeth, and certain ones are the best choice for the front teeth.
Some crowns are more expensive than other crown types. 
So consult with us, and we can help you determine which type of crown best fits your needs.
3. Are crowns better than regular teeth?
Dental crowns made of porcelain and ceramic are just as strong as natural teeth for biting and chewing. In fact, Zirconia crowns are typically even more durable than tooth enamel.
Although accidental impact can still damage them, dental crowns are highly resilient for regular oral activities.
In any case, dental crowns provide protection for weak teeth regardless of the material used.
4. How are dental crowns attached?
You may or may not need a root canal treatment before your dental crown procedure. 
The dentist will start by scraping off the outer layer of the tooth that will receive a crown.  The crown itself will be just as thick as the removed bit.
Next, they'll take an impression of the tooth and send it to a technician who will make the actual crown at a dental laboratory.
The colour of the crown and the tooth structure can even be matched to your other teeth for a seamless look.
In the meantime, you might have to wear a temporary crown while you wait for the permanent one.
Once it is ready, the dentist cements the permanent crown with a special adhesive.
5. How do you care for your dental crown?
A newly crowned tooth may be sensitive immediately after the procedure.
It is recommended to visit the dentist every four to six months to receive dental treatments and maintain good dental practices. 
Although your crown cannot decay, the edge of the tooth on where the crown is placed can.
You might even see discolouration at the line of your crowned tooth, but that is normal for metal or metal-infused crowns.
You will need to brush your teeth with fluoride toothpaste and floss regularly.