Veneers
Quality Porcelain Veneers To Transform Your Teeth
Porcelain Dental Veneers
Dental veneers are thin, semi-translucent shells of porcelain which are permanently fixed to your teeth.
As a gentle and non-invasive dental treatment, they are an excellent way to dramatically improve the appearance of your smile very quickly. They preserve the structure of your teeth and are generally fitted without requiring any local anaesthetic.
Veneers can be used to:
Instantly give you the appearance of white teeth
Close gaps in your teeth
Fix teeth which are chipped or broken
Straighten crooked teeth as an alternative to orthodontics
Fitting Dental Veneers
The first step in creating and fitting veneers is to take an impression, or mold, of your teeth. Our Fraser Dental technician uses this impression to fabricate individual, customised veneers in our laboratory.
Temporary veneers are attached to your teeth with a special composite material to simulate the look of your permanent veneers. This allows you to see exactly what your teeth will look like once the treatment is completed.
Fraser Dental has some of the best dental technicians in Auckland. The veneers we craft are completely natural and lifelike. Not only will no one be able to tell you're wearing them, you can also choose how white you would like them to be so you can create your perfect smile.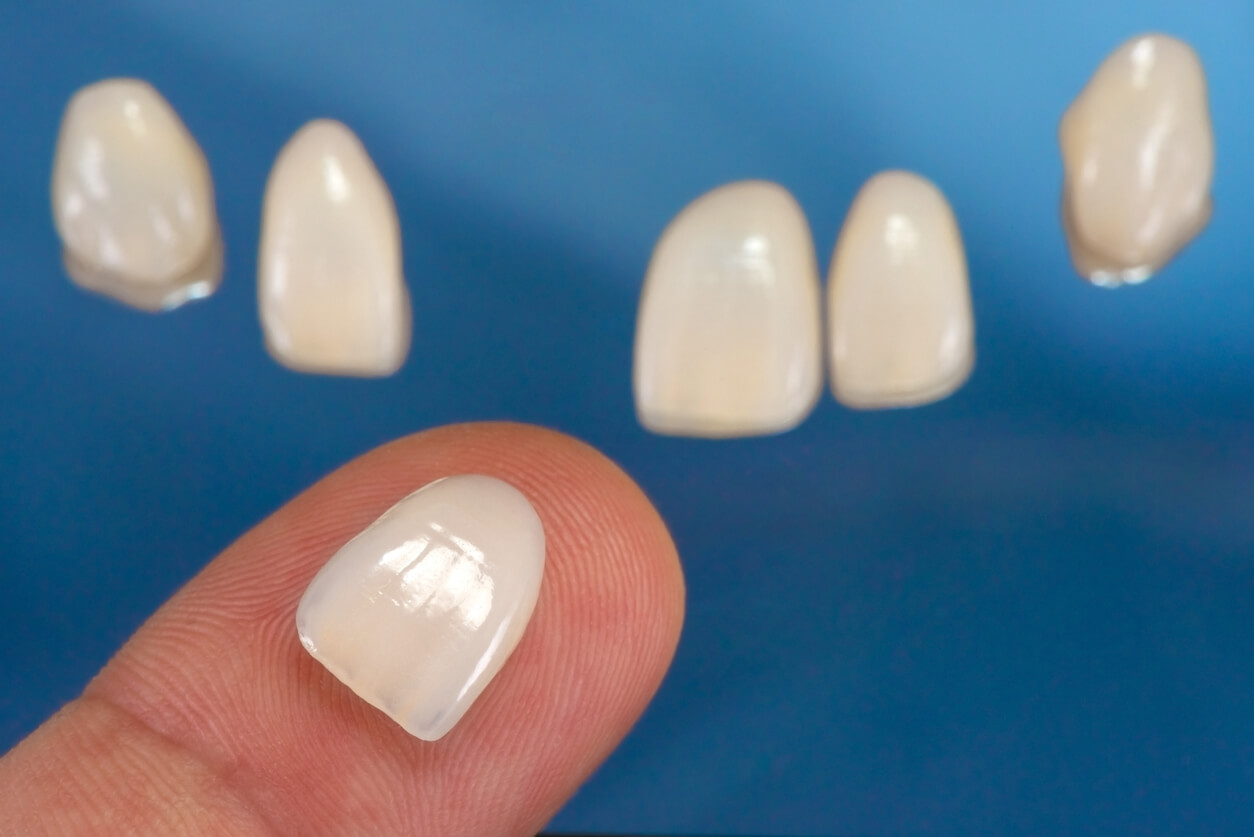 Veneers (Using Impressions)
Veneers (Using 3D Technology)