There are many reasons why having braces as a teenager can be stressful for both the teen and their parents. Braces used to be large, painful and expensive. Teens often felt self-conscious, felt as though they were stared at, and low self-esteem could follow.
Times have changed.
These days, braces have become almost fashionable! Even celebrities are getting braces! With tiny brackets and wires that come in almost any colour, teenagers can feel more confident about having their teeth straightened.
For their parents, treatment has now become affordable with many easy payment options available.
Braces now come in metal and ceramic (white), and have been updated in design to make them barely noticeable.
Here's what Bridget (15 years old) recently had to say about wearing her braces:
"At first, my braces treatment was a little challenging. I needed to get into the routine of the cleaning and eating process, but after 4 days I was set and more than excited for the end result. With the braces treatment, I would go for monthly check-ups at which I would have my teeth examined, this was always an exciting moment, especially when I moved up a wire as this meant I was one step closer to perfectly straight teeth."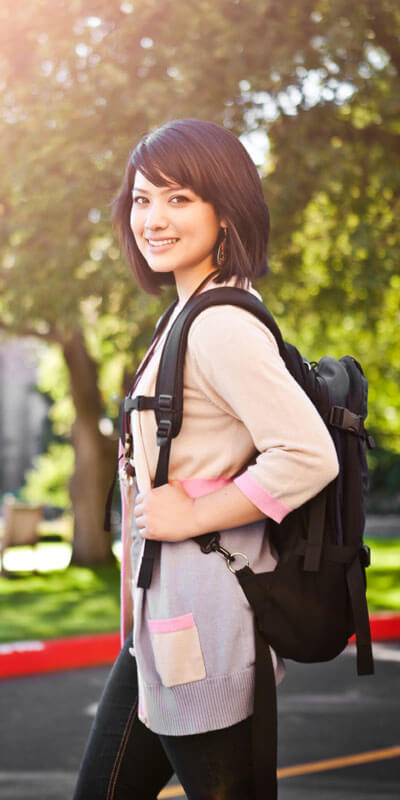 Frequently asked questions:
Do braces hurt?
Getting your braces placed on is a totally pain-free experience. Some patients experience some discomfort or slight aching for a few days after, but they quickly adapt. Most of the time, you'll forget you're even wearing braces.
Are there foods I shouldn't or can't eat?
There are some foods that can damage braces but mostly any food can be eaten if done so carefully. Check out the PDF linked below for what foods can be enjoyed and what foods should be avoided.
ORTHODONTICS – Diet and eating habits
Is it hard to keep my braces clean?
No. When your braces are placed you'll receive an oral hygiene pack with everything you need to keep your teeth and braces sparkling, including a new electric toothbrush and many other tools and products. It might take a little extra time before bed, but the process isn't difficult!  Check out the PDF below for brushing technique and oral hygiene instructions.