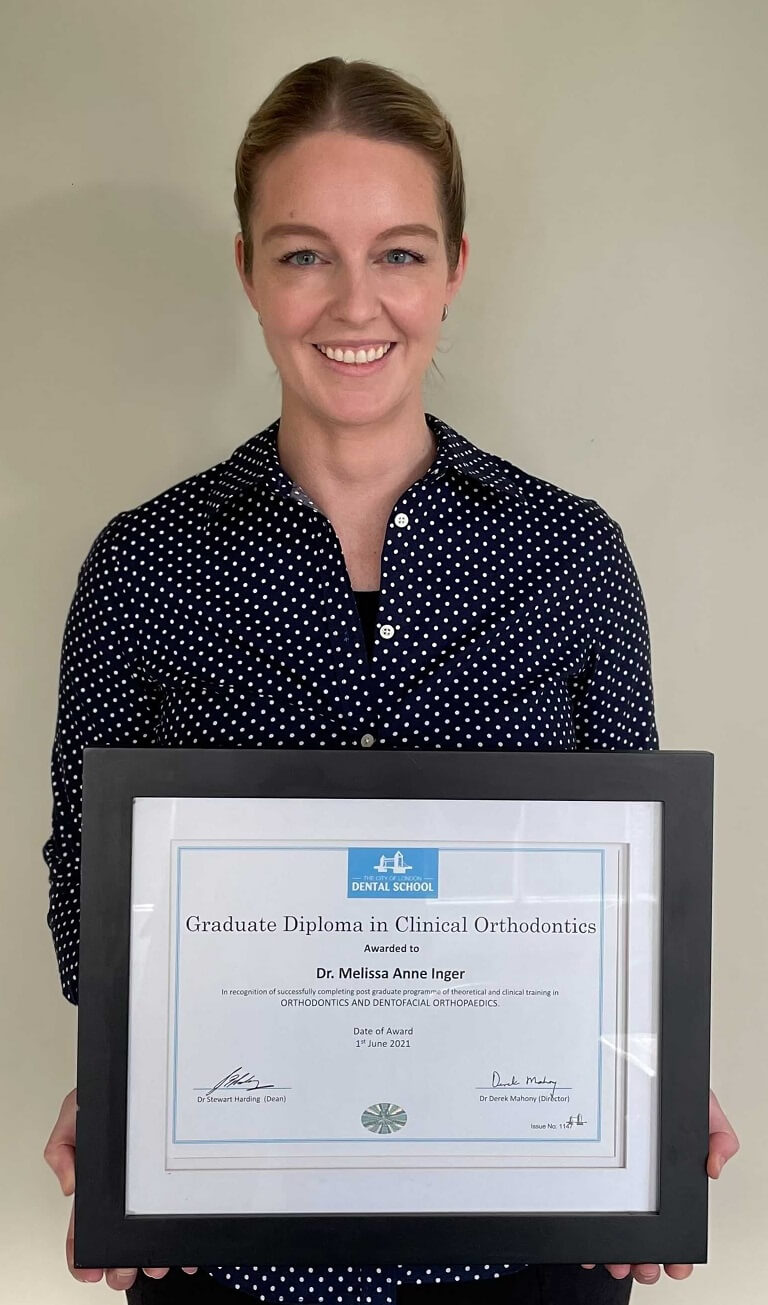 Congratulations to Dr Melissa Inger, who has completed her Graduate Diploma in Clinical Orthodontics. This is a three-year post-graduate programme of theoretical and clinical training in orthodontics and dentofacial orthopaedics. The programme has provided Dr Inger with in-depth knowledge, skills and experience to diagnose dental and dentofacial issues in patients of all ages and develop treatment plans to best suit their needs and achieve great results.
Dr Inger has always been passionate about using dentistry to improve someone else's quality of life, and orthodontics is a natural extension of her comprehensive dental skills. The Graduate Diploma in Clinical Orthodontics programme is run by industry leader and world-renown orthodontist Dr Derek Mahony, and embraces the philosophy of Full Face Orthodontics. This centres around early treatment and minimising the extraction of teeth to result in improved airways and better facial structures.
What this means for you or your child is that Dr Inger and the Fraser Dental team can provide expert clinical diagnosis and provide treatments often without the need for unnecessary extractions. Habits such as mouth breathing, thumb sucking and grinding, as well as airway problems, overbites and underbites can all be corrected to achieve beautiful smiles and facial profiles.
We are so proud of Dr Inger's hard work and dedication to continuous education and upskilling, and congratulate her on this amazing achievement.
If you are concerned about any aspect of your teeth or your child's teeth, please contact us on (09) 416-5050 or email info@fraserdental.co.nz for an assessment.